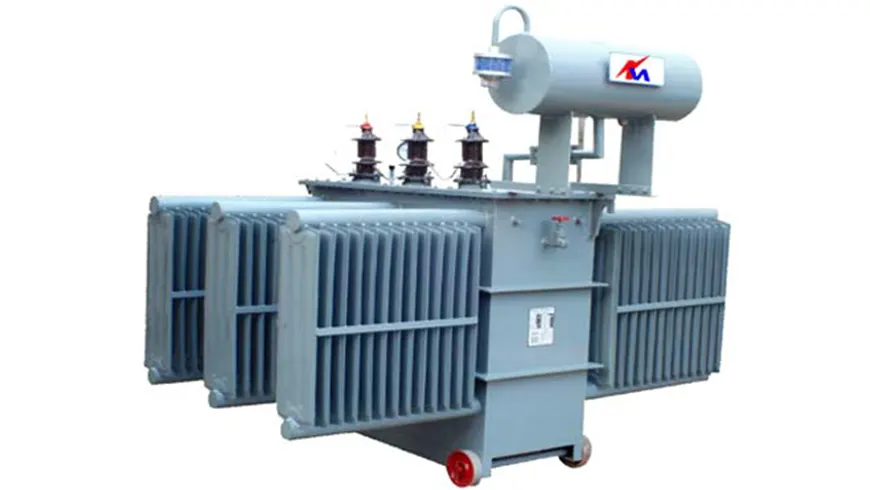 KVA PROCESS Covers a wide range of oil filled distribution transformers with ON LOAD tap changer and OFF LOAD tap changer up to and including 5000 KVA range in 6 KV, 11 KV, 22 KV, and 33 KV voltage classes. KVA PROCESS confirming INTERNATIONAL standards of quality and safety. These transformers are assembled using the conventional stacked core. These Distribution transformers are designed and developed using latest technologies and can be provided with a variety of terminals. If distribution transformer mounted on utility pole, they are called pole mounted transformers. If the distribution transformer lies are located at ground level distribution transformers are mounted on concrete pads and locked in steel cases thus known as a pad mounted transformer.
Optimum efficiency is ensured by delicate proportioning of core and winding losses using CRGO M3 TO M5, MOH, Laminations electrolytic grade 99.9 % pure copper with transposition in LV coil for current sharing in parallel conductors, electric grade press paper, boards and mineral oil. Aluminium wound distribution transformers are made by electrolytic aluminium conductor in place of copper, these types of transformers are generally manufactured up to 300 KVA as per customer requirements. Thus, better regulation is achieved resulting in longer life. Careful designing also reduces noise level to the minimum.
KVA PROCESS always maintained standards with fulfilment of customers' requirements. These distribution transformers are installed in a three-phase distribution network (usually as a part of urban / institutional requirements) and could be used by electricity distribution companies, public utilities, farms, factories, multiplexes and real estate ventures for further distribution or capacitive power requirements..
Product Details:
Different categories based on:
Mounting location : pole mount , pad mount
Type of insulation : liquid immersed , dry type
No of phases : single phase , three phase
Voltages : 6 Kv , 11Kv, 33kV
Standard Specifications:
CAPACITY: UPTO 5000 KVA
NO OF PHASES: 03 PHASE
FREQUENCY: 50 Hz
VOLTAGE: 11KV/22KV/33KV
TAPS: ON LOAD / OFF LOAD AS PER CUSTOMER REQUIREMENT
INSULATIONS: CLASS A
VECTOR GROUP: AS PER CUSTOMER REQUIREMENTS
CONNECTIONS: AS PER CUSTOMER REQUIREMENTS
DUTY CYCLE: CONTINUOUS
WINDING COPPER/ ALUMINIUM: AS PER CUSTOMER REQUIREMENTS
TERMINALS: AS PER CUSTOMER REQUIREMENT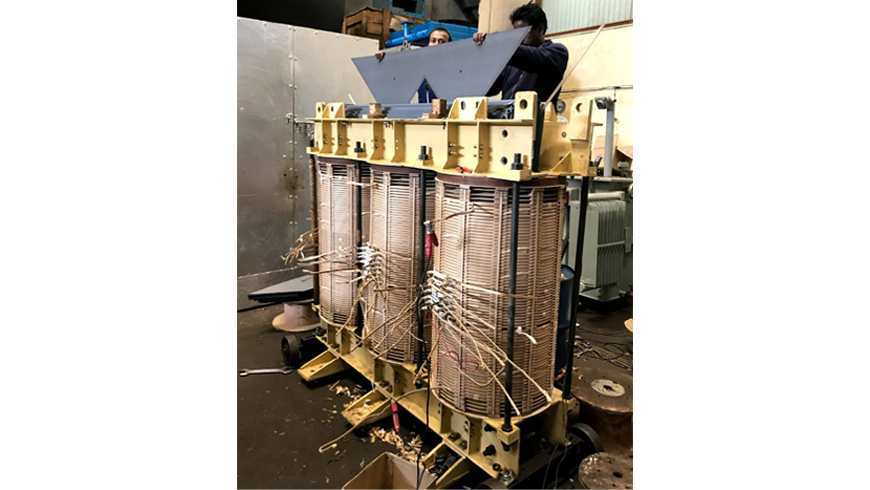 Why Us?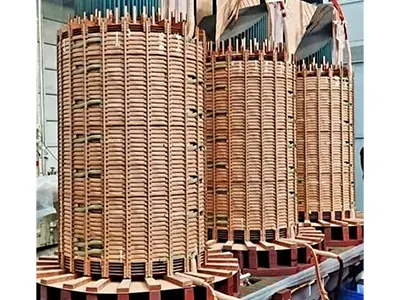 Our business takes pride in giving Submerged arc furnace transformer, Induction Melting Furnace transformers, Power Transformer, Dry type transformer, OLTC Fitted transformer, Distribution Transformers, Earthing Transformers, Auxilliary Transformers, etc. of superior quality at very affordable charges.
Prompt delivery
Wider range
Ethical and transparent business policy
Experience team
Competitive price