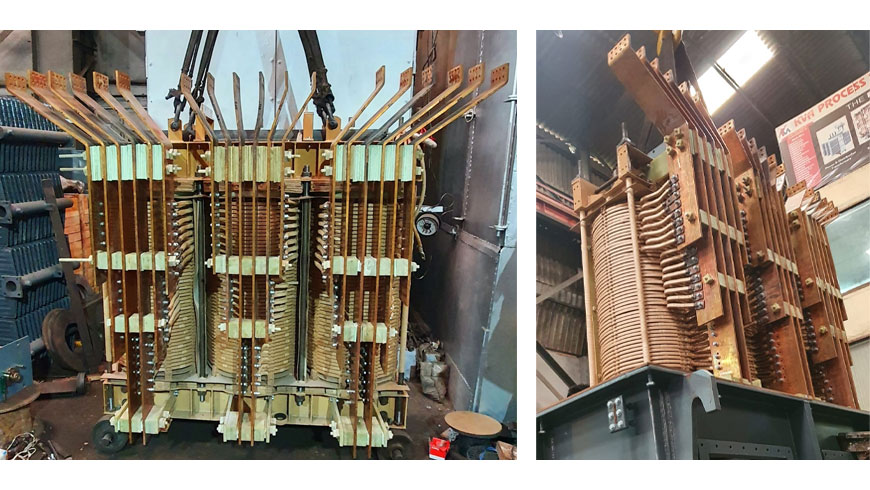 The Submerged Arc Furnace Transformer is a unique type of industrial electric arc furnace transformer that is specifically engineered to produce phosphorus and other related chemical products. This specialized arc transformer is most commonly associated with the production of ferroalloys, and it offers a highly efficient solution that increases productivity and reduces operational costs. The Submerged Arc Furnace Transformer is an indispensable part of modern industrial production, as it offers a reliable, cost-effective, and safe method of producing phosphorus-based products in large quantities. The word "submerged" implies that the electrodes of the furnace are deeply embedded into the material being heated in the furnace.
The demand for durable and dependable furnace transformers continues to increase with the expansion of industrial and manufacturing enterprises that require an assured source of electricity for their arc, ladle, and induction furnace operations. These arc furnace transformers are essential for ensuring that these furnaces can operate in a safe, efficient and cost-effective manner with minimal downtime. KVA Process Transformers has designed and supplied a wide range of furnace transformers to meet any demand or requirement, with up to 24 pulses, multiple windings and up to 50 MVA, 66 kV Class. We have tested our heavy-duty range of transformers to work in demanding conditions without fail, as they are capable of withstanding any fluctuations in current and voltage. Furthermore, these transformers provide consistent performance over long periods of time, even under stressful conditions.
Our in-house design facility and advanced Submerged Arc Furnace transformers are renowned for their robust, sturdy design and long-lasting performance. We have numerous satisfied customers who come back to us time and again, thus proving the reliability of our products.
Submerged Arc Melting Transformers are manufactured in 3 Phase and Single-Phase System.
Product Details:
Three phase units are:
Tap windings are connected in line with the main High Tension (HT) windings within a single core frame and stored in one tank along with a On Load Tap Changer (OLTC).
Autotransformers and main transformers are both housed in the same tank, allowing for the separate winding of taps. This setup facilitates efficient energy transmission and distribution.
Winding circuits are linked through an anti-transformer in one tank, while the principal transformer is located in a distinct receptacle. An OLTC features both tanks to adjust the voltage.
Single phase units are:
Three independent single-phase transformers, with taps in the windings linked to the HT windings, assembled together in one core frame and tank with an on-load tap changer (OLTC).
Three single-phase units are set up with a Tap winding via an Auto Transformer alongside the Main Transformer, all housed in one tank. An OLTC is also included to complete the system.
Three individual single phase units, each featuring only a main transformer. A OLTC and three phase auto transformer shall be housed in a separate container.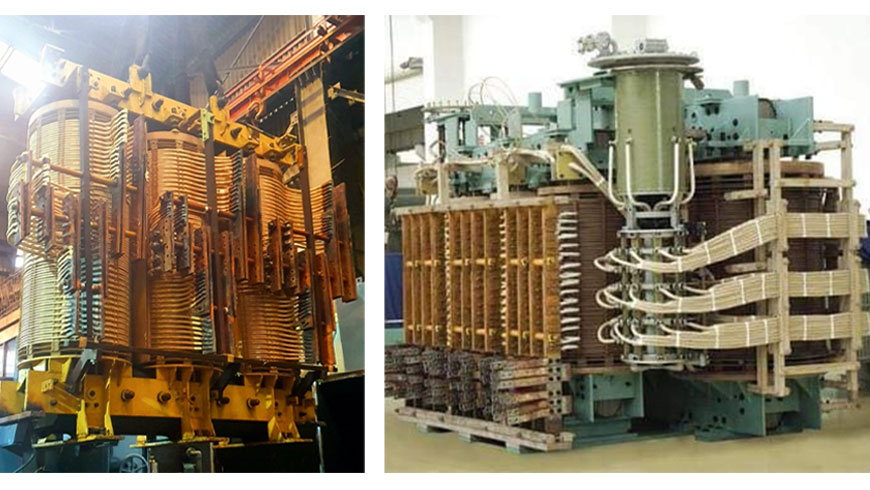 Why Us?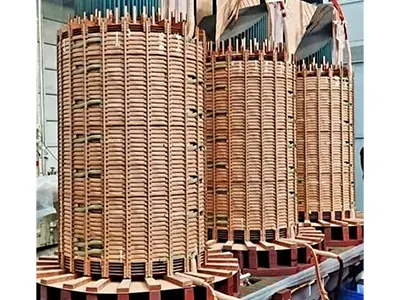 Our business takes pride in giving Submerged arc furnace transformer, Induction Melting Furnace transformers, Power Transformer, Dry type transformer, OLTC Fitted transformer, Distribution Transformers, Earthing Transformers, Auxilliary Transformers, etc. of superior quality at very affordable charges.
Prompt delivery
Wider range
Ethical and transparent business policy
Experience team
Competitive price