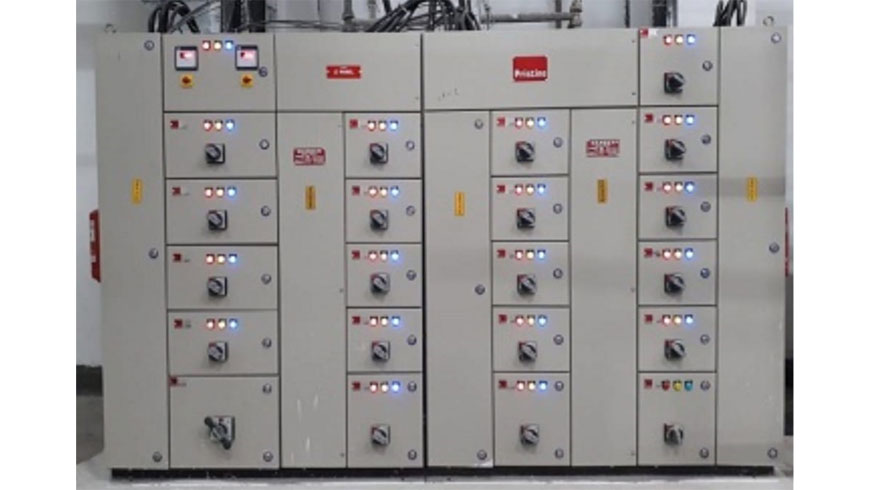 LT Panel Boards get their power from either a generator or transformer, and subsequently disperse electricity to a variety of electronic devices & panels. Our team of experts has enabled us to offer our clients an expansive selection of these electric distribution boards. People appreciate our products for their outstanding performance, minimal upkeep needs, trustworthiness, easy installation and safety features.
KVA PROCESS brand panels are constructed using a high-grade 2mm thick CRCA Sheet steel. These panels can be single or double fronted and are designed to be dust & vermin proof. They can handle 3 phase 415 Volts AC supply systems at 50 Hz, with a protection class of IP:52.
We use electrolytic grade Copper Busbars with high conductivity & a current density of 1.6 Amp/sq.mm in our panels, along with Electrolytic grade E91E Aluminium Busbars of 1.0 amp/sq.mm current density. The Busbars are suitably wrapped with Heat shrinkable PVC sleeves and colour coded for easy identification and protection from external elements. Building materials are also given the necessary FRP supports they need to be strong and endure short circuit conditions.
All the doors, cut-outs for cable entry plates etc. shall have best quality synthetic rubber gaskets without any discontinuity to make the panel completely dust, damp & vermin proof. Necessary pre-treatment on the surface of the panel board is carried out prior to powder coating i.e., Degreasing, Derusting, Phosphating and passivation to have a count of 8-10 micron phosphate coat. This is a nine-tank hot phosphating process. The panel shall be finished with oven-baked Powder coating to shade no. RAL7032.
PRODUCT RANGE:
Power Control Centre
Motor Control Centre
Power Distribution Boards
Automatic Power Factor Controller
33KV Relay Control Panel
Automatic Change Over Panels
Auto-mains failure Panels
Furnace Control Desks
Distribution Boards
Control Boards
Synchronizing Control Panel
D.G. Set Main Control Panel
L.T. Bus Duct System
Why Us?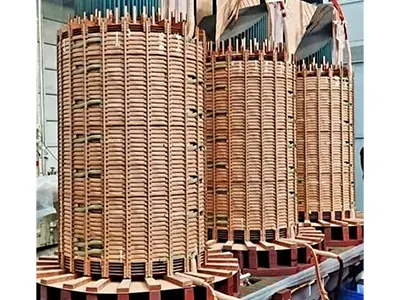 Our business takes pride in giving Submerged arc furnace transformer, Induction Melting Furnace transformers, Power Transformer, Dry type transformer, OLTC Fitted transformer, Distribution Transformers, Earthing Transformers, Auxilliary Transformers, etc. of superior quality at very affordable charges.
Prompt delivery
Wider range
Ethical and transparent business policy
Experience team
Competitive price